NOTE FROM PRESIDENT WAG
Members,
Our last monthly business meeting was Monday, April 24th, 2023, and the next will be May 22nd at 7:00 PM with officers and board members having their pre-meet at 6:30 PM. This will be available both in person at the Shop and via Zoom. We will send out the link ahead of the function.
The library and museum cataloging project is moving forward, as we work through logistics. A book restoration specialist, Dr. Paul Bocella, from the Birmingham Public Library visited and gave us advice on restoring some of our antique library books and photographs that are in need of conservation.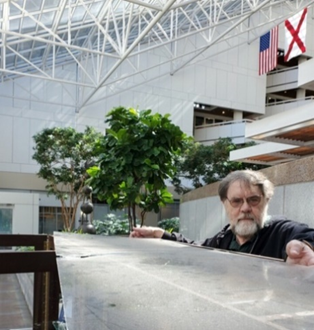 The Museum in the atrium of the Alabama Power building is undergoing renovation of the exhibit cabinets with new lighting, glass, and information placards. Let me thank Dee Haynes and the others who are assisting him with the effort.
The Alabama Radio Moments exhibit in Montgomery at ADAH is ongoing until the end of May, so please plan a visit, if you have not already done so. By all accounts, this was a success on multiple levels, and we plan to maintain our working relationship with the staff there, who are truly collegial professionals. We will explore the possibility of a permanent exhibit in Montgomery.
Our next electronics class at the Shop will be on Saturday, May 6th both live at the Shop and via Zoom (see the upcoming email link and topics).
Our next auction will be at the Shop, Saturday May 13thand we expect to have some attractive items available. So far, the auction will include a Radiola, a solid state AM-FM clock radio, and "everything" in between including a very nice home brew receiver. They range from being ready to plug and play to needing a major refurb… As soon as we finalize the offerings, we will send out the Catalog with a brief description of the items to the membership. Remember, for those with radios in need of repair, we have six work stations at the Shop, an assortment of parts, and most importantly, expertise to assist. Please come to the Shop any Tuesday or Saturday.
Several of us are going up to the Dayton Hamvention next month. We do have a brief breather before our next major events, the Huntsville Hamfest, August 19-20, 2023 and the Alabama Broadcasters Convention, also in August. Enjoy your spring!
The Alabama Broadcasters Association (ABA) sponsored a reception at the ADAH exhibit in early April at which most of the Society leadership attended. We had an opportunity to reacquaint ourselves with ADAH staff and meet counterparts on the broadcast side of radio.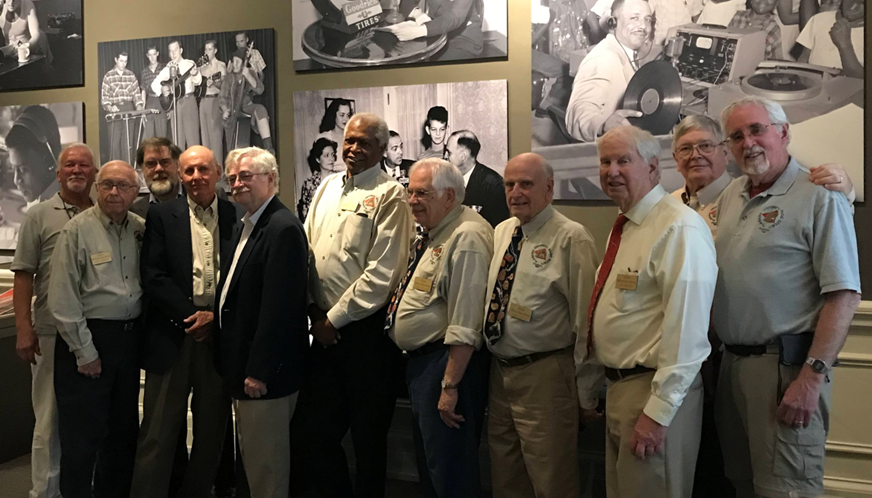 L to R: Doc Holliday, Dave Johnson, Steven Westbrook, Ray Giles, Dr. "Wag" Waguespack, Willie Henderson, John Outland, Dave Cisco, Jim Cawthon, Tom Killian and Dr. Boyd Bailey
The annual Legends of Broadcast event, sponsored by AHRS was held at the Shop on Thursday, April 20, 2023. By all accounts it was a real success with nearly 50 people in attendance and having several attendees join our Society.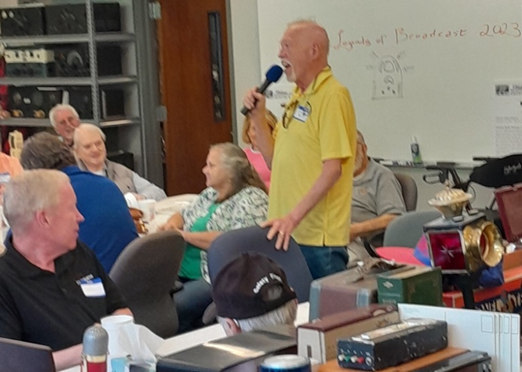 Left: Morning radio show host "Dollar Bill" Lawson addressing Legends, the day before his retirement.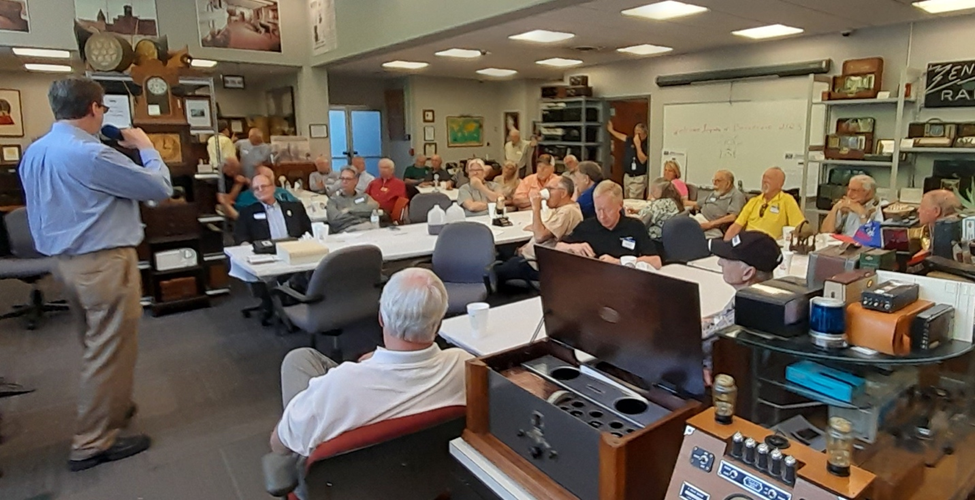 Legend Pete Pitts starting things off at Legends
We had a wonderful visit last week by the IEEE (Institute of Electrical and Electronics Engineers) emergency response and communications van. It is one of two in operation and is home-based in North Carolina; the other operates out of San Diego CA. The truck is self-contained to assist victims of, and responders to, natural disasters with short term communications, computer, and power solutions. The team we met was comprised of Walt Burns (from Colorado) and Mike Torres (who is local) and they seemed to enjoy their tour of the Shop. The IEEE generally works in partnership with the Red Cross.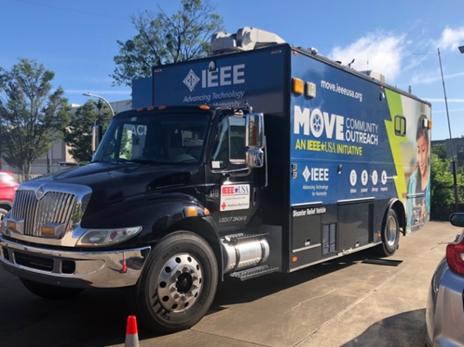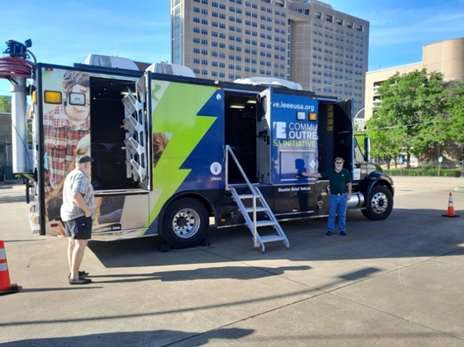 The IEEE van with Steven Westbrook and Robert Cain in the AHRS parking lot.
Remember to invite anyone you encounter with an interest in vintage radio to join the Society!
Also, let Steven Westbrook or me know if you want to contribute an article or other content to th Superflex newsletter.
On a closing personal note, my wife and I took our first trip to Ireland last month. We stayed in an Irish Land Trust cottage in Celbridge west of Dublin. One afternoon, walking through town we passed a building and guess what was there? Yep, an old radio, but thankfully so far as Carolyn was concerned, the storefront was being refurbished and I could not make an offer. (Nor will it be included in our upcoming auction.)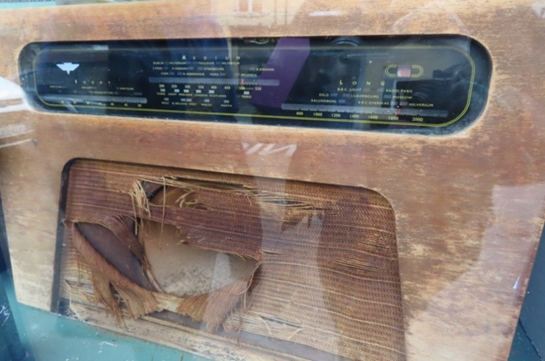 Good news and bad about traveling in Ireland: The people are friendly and you can clear US Customs at the Dublin airport rather than waiting until arriving Stateside. BUT, neither Apple nor Google Maps works well in the really rural areas near Cappoquin.  So, plan accordingly, especially if you have little experience driving on the "other" side of the road.  I've driven almost annually in England for the last 25 years or so, but the satellite navigation system was off-putting and put my driving on single lane, unmarked roads to the test… I was able to help a couple of AHRS guys: One needed a fridge magnet and the other, an authentic UK/Irish wall outlet. Respectfully submitted,
Wag
Richard Waguespack
President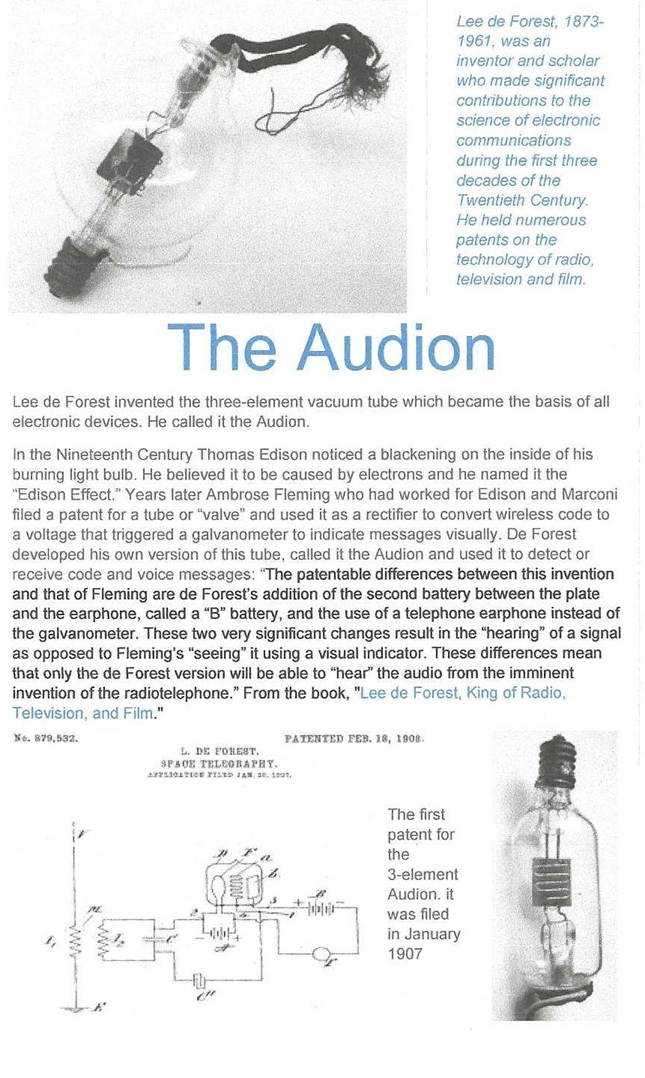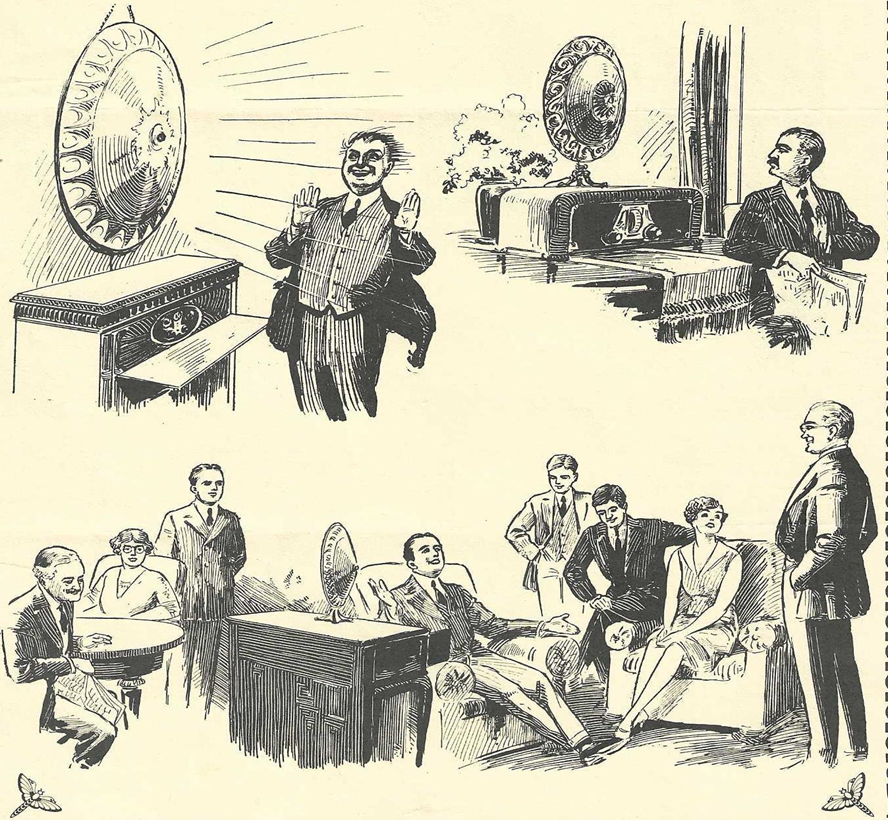 From the Cover of Puett Electronics Presents Antique Radio Topics, The Classic Radio Newsletter, January/February 1982
Alabama Historical Radio Society in the News:
Below is an article for the Winter 2023 Edition of the Alabama Hertitage magazine, written by Sam Christensen with the Alabama Department of Archive & History, regarding the Alabama Radio Moments exhibit at the museum in Montogomery. The exhibit will run through May 31, 2023. The exhibit is well worth your time and effort for a trip to Montgomery. The radios pictured in the article belong to the AHRS.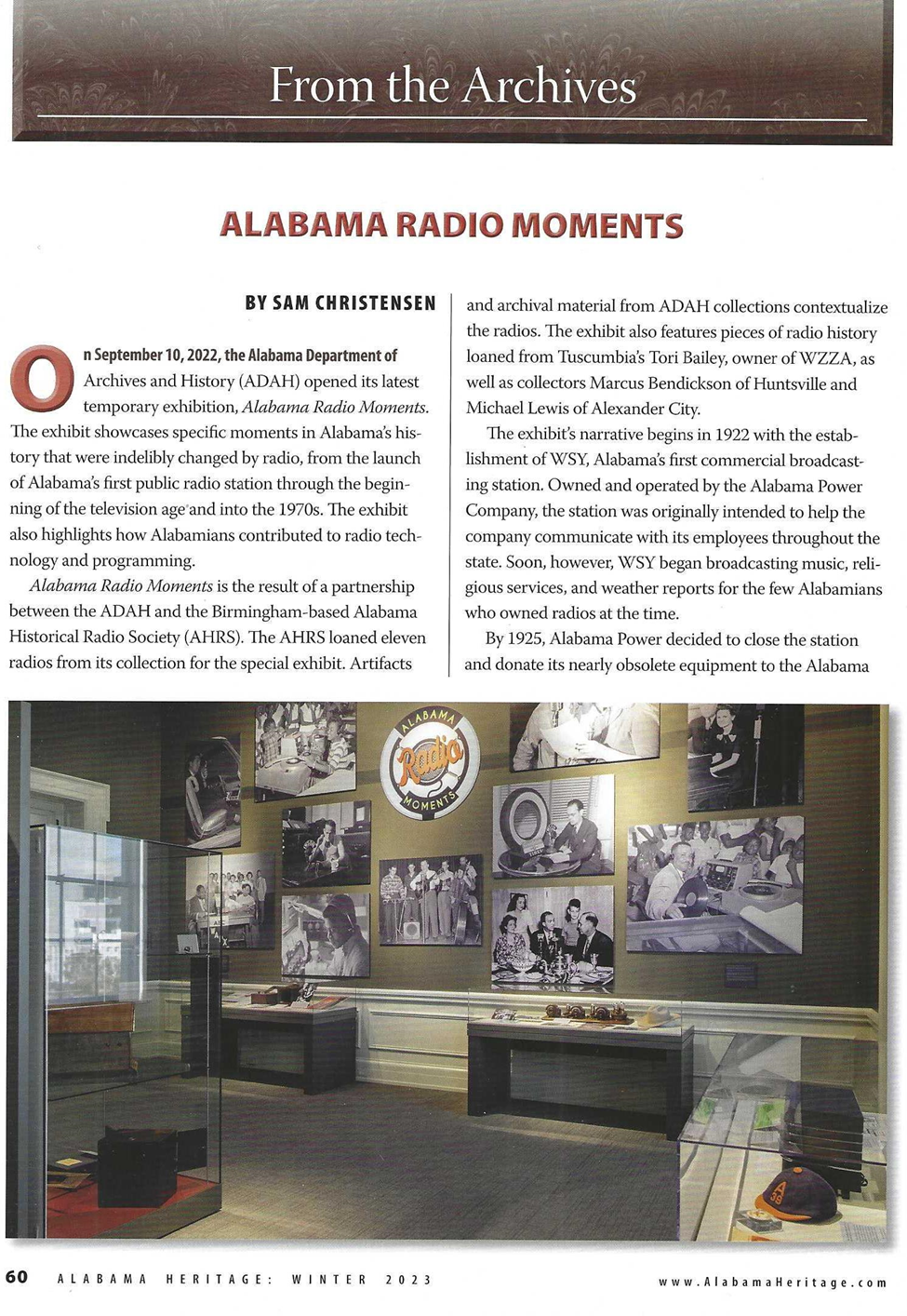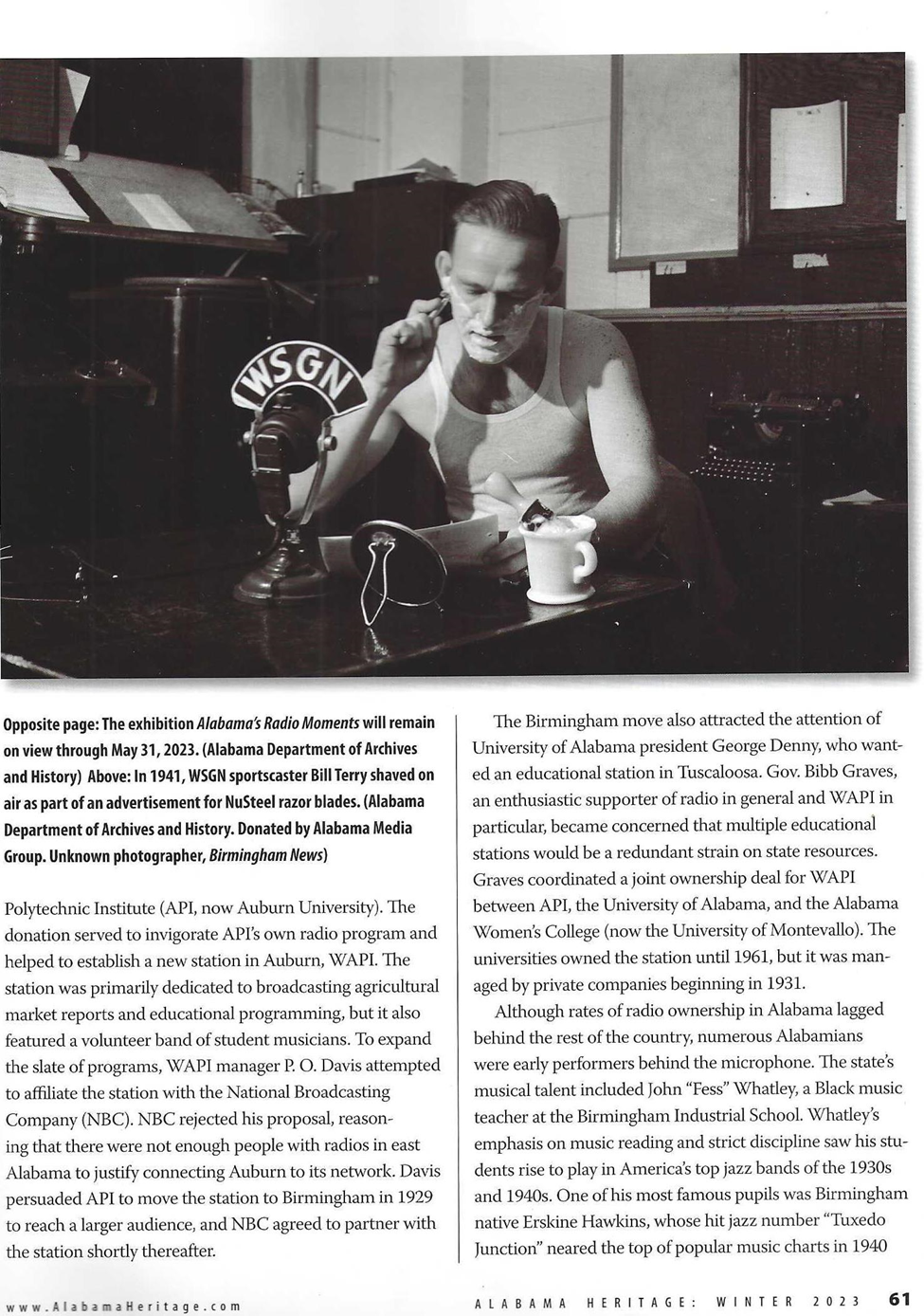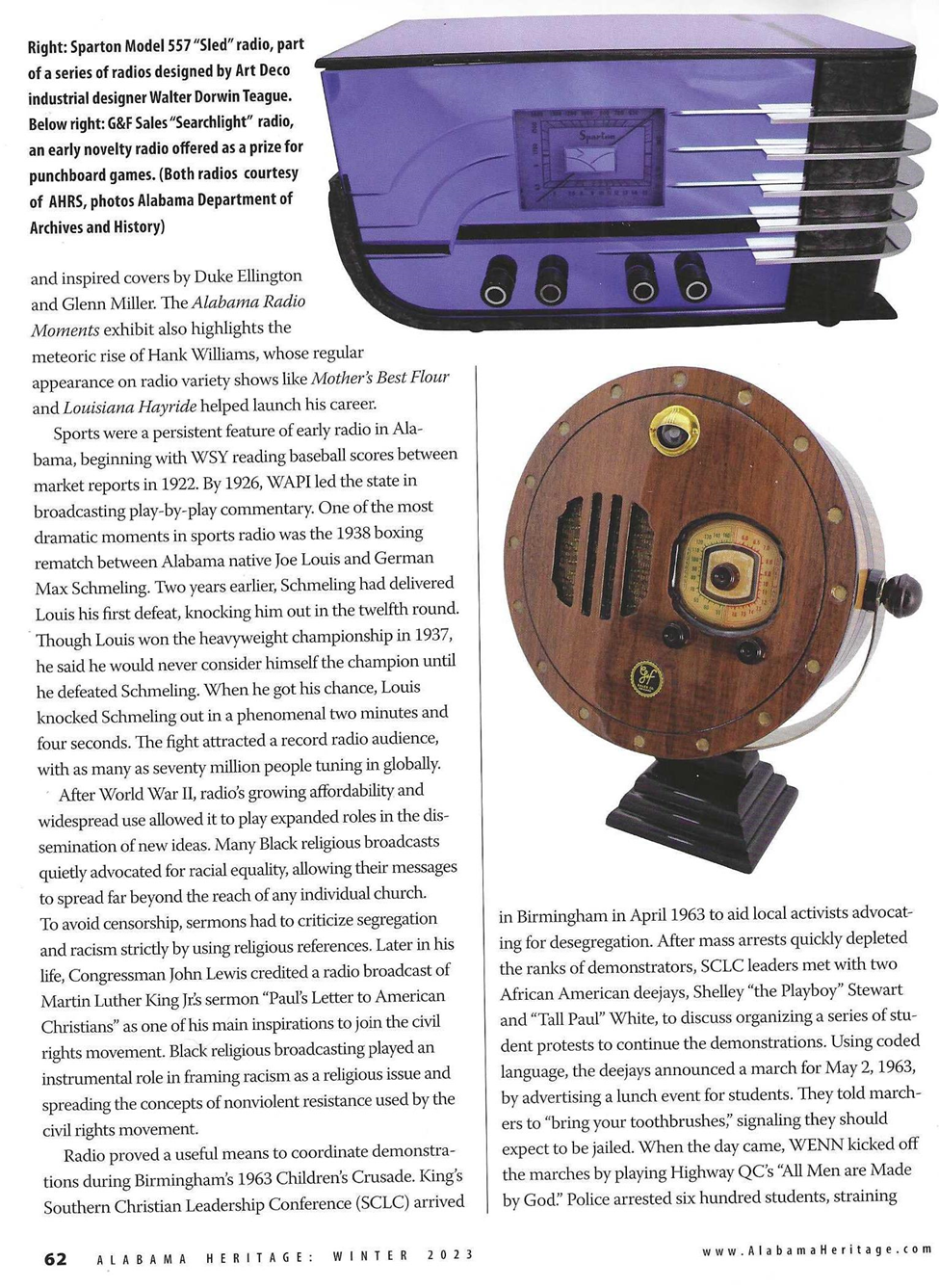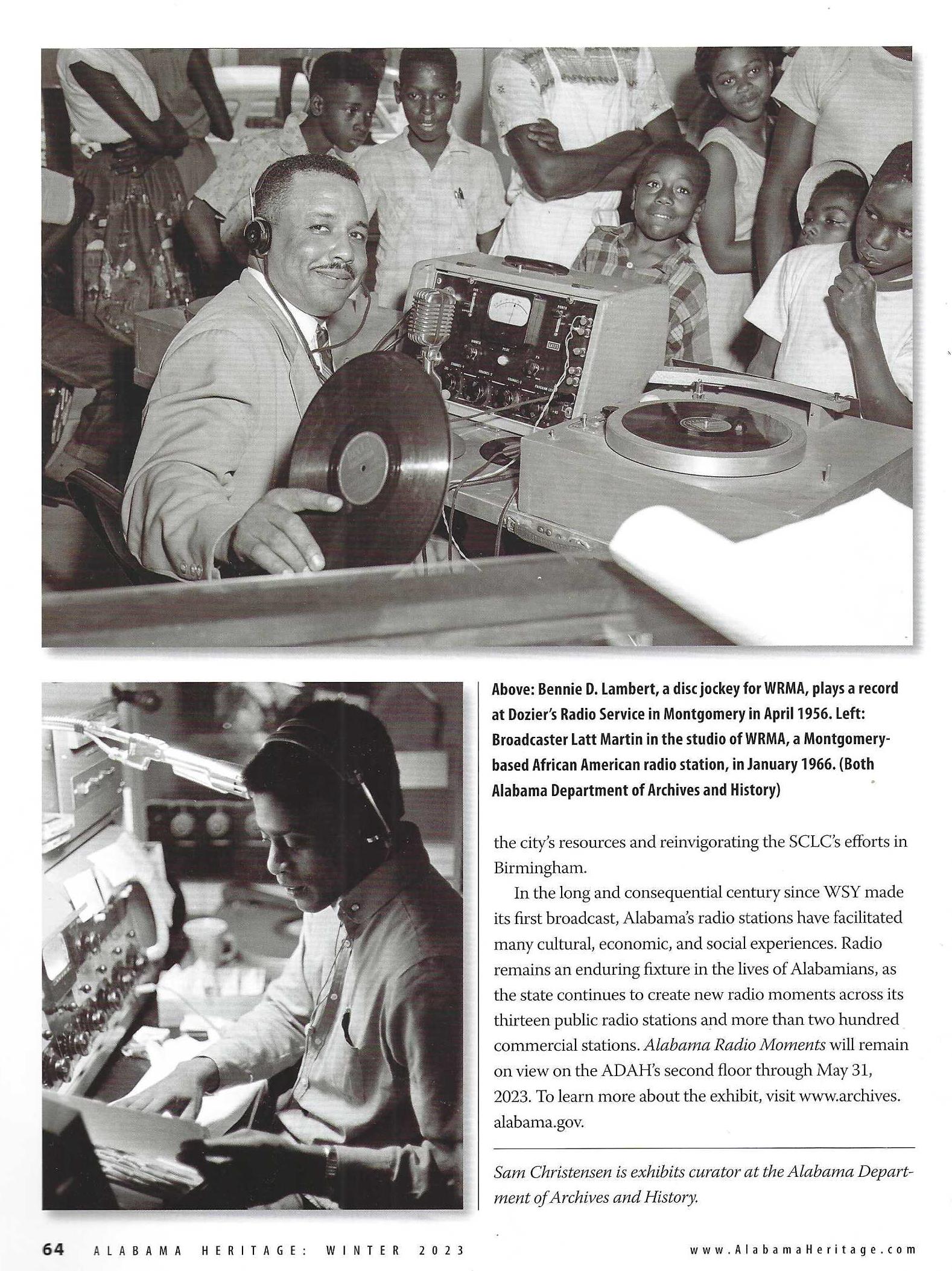 Quote of the Month
"Always do right. This will gratify some people and astonish the rest"
– Mark Twain
We meet every Saturday (unless a Holiday weekend) at 8:30 A.M. until around 11:30 A.M., at the one-story AHRS Shop at the corner of 8th Avenue North and 18th Street, (1801 8th Avenue North, Birmingham, AL 35203). Please use the rear (Southeast) entrance.
The Shop is open on Tuesdays at 8:30 A.M. until around 11:30 A.M. Note that parking can be a problem on Tuesdays, so you may have to find street parking occasionally.
Regular monthly meetings will resume on the fourth Monday night at 6:30 PM
Please come join us!
The electronics classes are generally on "Zoom" and "in-person" at the AHRS Shop, typically the first Saturday of each month (except when something special is taking place and then we agree on a different Saturday.
Check your emails for the schedule and how to participate.
We start from the beginning Ohms Law, inductors, resistor and Capacitors color codes, as well as what each component does within the radio circuits. We also teach how to use test equipment used in the repairing of radios. We teach troubleshooting radio troubles, as well as how to read a radio diagram. There are coil winding classes, and one-on-one repair help. Come join these classes!
Membership dues are $25.00 a year, payable beginning in January. If you have questions about your dues, you can contact Treasurer Mike Woodruff at 205-823-7204. Dues can be mailed to AHRS at P.O. Box 131418, Birmingham AL 35213 or paid on-line at https://alhrs.org
Be sure and check out our website at https://alhrs.org, which has copies of all newsletters from 2006 to the present (click on News), videos, photo galleries, museum, Old Time Radio columns, Projects, Reading Rooms, Archives, and Contact Information
President – Richard "Wag" Waguespack
(205) 531-9528
drminims@aol.com
Vice President – Steven Westbrook
(205) 305-0679
spwestbro@bellsouth.net
Recording Secretary – Grady Shook
(205) 281-3007
gshook@bellsouth.net
Treasurer – Mike Woodruff
(205) 823-7204
woodruff_michael@hotmail.com
Boyd Bailey, Member and Instructor
(334) 412-6996
boyd.bailey@charter.net
Newsletter – Steven Westbrook
spwestbro@bellsouth.net
Web Address:
https://alhrs.org
E-mail Address:
ahrs2000@gmail.com