NOTE FROM PRESIDENT WAG
Members,
Our most recent monthly business meeting was Monday, May 22nd, 2023, and the next will be June 26th at 7:00 PM with officers and board members having their pre-meet at 6:30 PM. This will be available both in person at the Shop and via Zoom at the link we will send out ahead of the function.
The library cataloging project is moving forward as we work through logistics. Speaking of books, we added to our holdings with the purchase of 21 books from the Antique Wireless Association (AWA) during the Dayton Hamvention, a couple of weeks ago. Two of the most unique finds are History of Radio Telegraphy & Telephony by G. G. Blake published in the 1920's and the 1903 book by Kerr Wireless Telegraphy.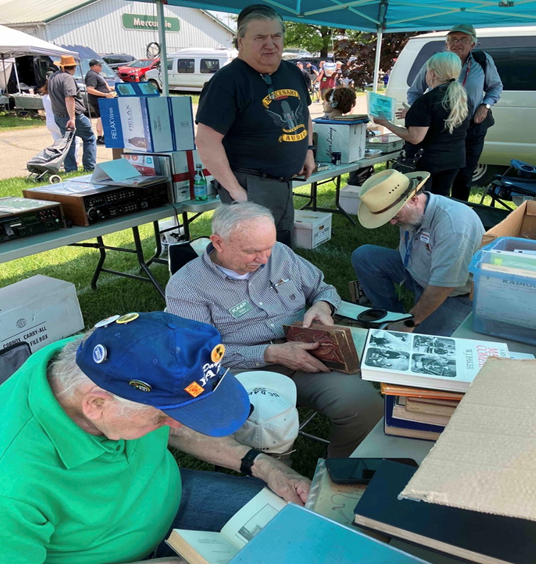 Dave Cisco [in green shirt] and Steven Westbrook [in the straw hat] inspecting historical radio books with John Green and Jim Kreuzer [AWA librarian] at the Dayton Hamvention.
The AHRS Museum in the atrium of the Alabama Power building is still being upgraded with new lighting, new plexiglass top panels, and information placards. Let me thank Dee Haynes and the others who are assisting him with the effort.
The Shop Committee, led by Ray Giles, Tom Killian & Grady Shook has continued the herculean task of collecting and sorting the various antique radio knob that were previously scattered through our facility. When the project is complete it will be much easier for members to find the correct and matching knobs for their radio project.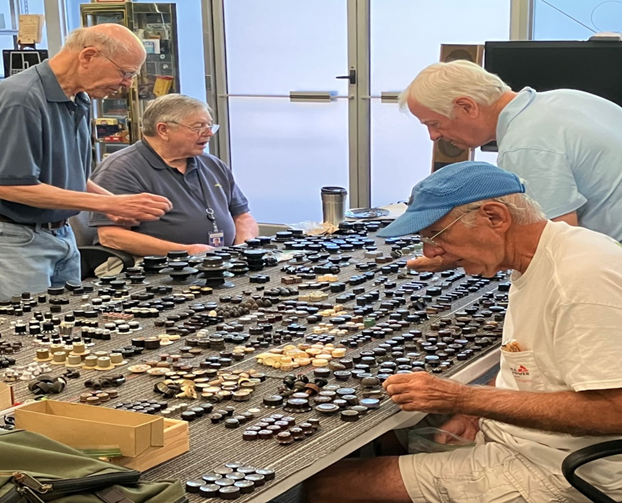 L to R: Don Letchman, Tom Killian, Grady Shook, and Ray Giles sorting and matching radio knobs
The Alabama Radio Moments exhibit in Montgomery at ADAH is closing on May 31, 2023 after 9 months. Our loaned items will be returning soon. We plan to maintain our relationship with the ADAH staff, who are truly collegial professionals. Perhaps the AHRS can assist the ADAH with the inclusion of a smaller permanent exhibit moving forward. June will also include our hosting the upcoming board meeting of the Holle Family Foundation, which has recently given the Society a most generous monetary gift for the library project.
We plan again to have an information booth at the annual meeting of the Alabama Broadcasters Association and exhibit and sales tables at the Huntsville Hamfest. Both events will be in August. Please volunteer to help in Huntsville (Saturday, August 19th), if you possibly can.
The next electronics class at the Shop will be on Saturday, June 3rd, both live at the Shop and via Zoom (see the upcoming email link and topics). Boyd Bailey will plan to speak on FM radio.
Our last auction was at the Shop, Saturday May 13th and we sold almost all of the items offered. Our next auction has not yet been set.
Several of us went up to the Dayton Hamvention this month: Dave Cisco, John Outland, Steven Westbrook, Russ McGuire, and me. We met an active ham, childhood friend of Dave and John, and Member of the Society, now living in North Carolina, John Green. Highlights included meeting with AWA staff, the DX banquet, and our half-day visit to the nearby Voice of America (VOA) Museum. The photograph below shows the original WW II-era building that houses the collections of vintage radios; a 1951 Crosley Hot Shot speedster; many of the Crosley line of radios, TVs, and home appliances (including a hair growth device); original Drake radios; and history of radio in Cincinnati. All of this is in addition to the VOA facilities, control room, and scale model of the site during operation along with an active local ham radio station. It is well worth a visit if you are in the Dayton area.  We hope to have a program on the visit and its historical context soon.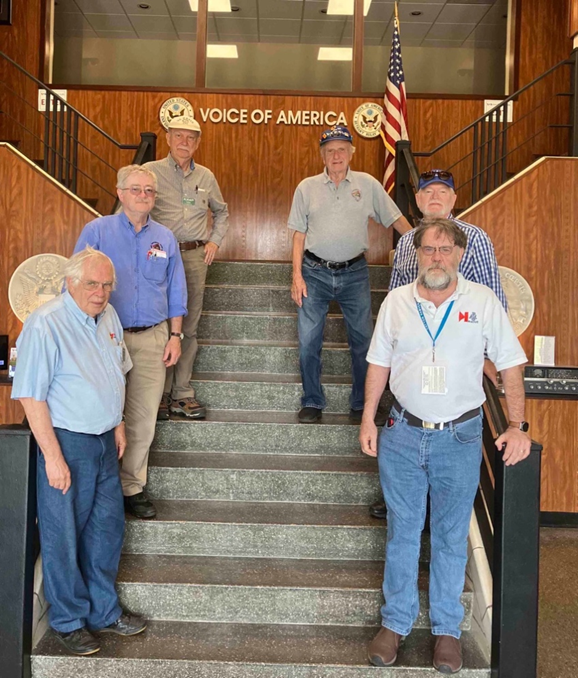 LEFTClockwise from American flag: Dave, Russ, Steven, John Outland, Wag, John Green.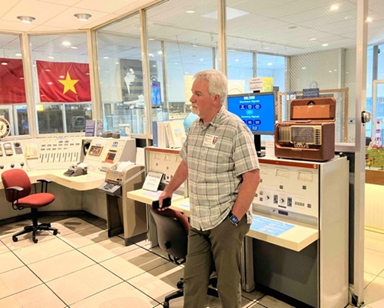 Partial view of the control room with our tour guide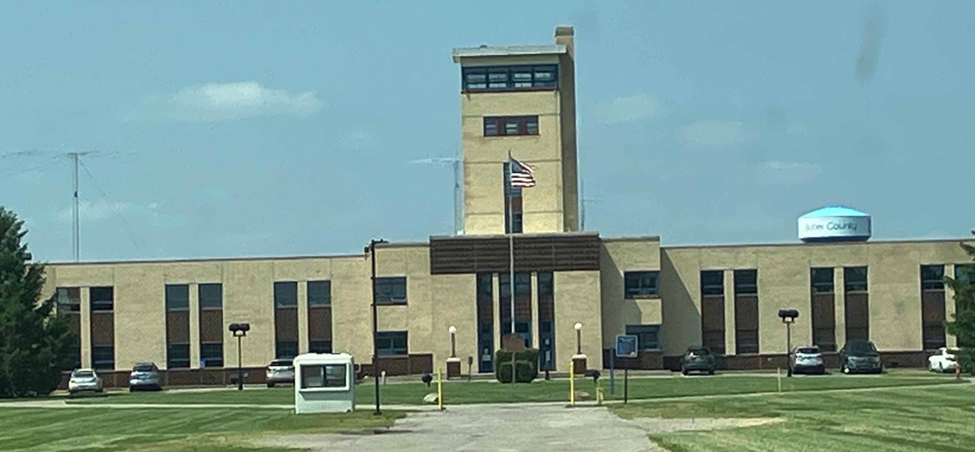 Original building and current VOA Museum
Scale model of the square mile site, with current museum dwarfed by now-removed antennas
Remember to invite anyone you encounter with an interest in vintage radio to join the Society!
And, let Steven Westbrook or me know if you want to contribute an article or other content to the newsletter.
One last comment on Dayton, they're back! A never event for someone born in New Orleans is out of region south Louisiana cuisine. This vendor, at Hamfest, substituted pinto for red beans and offered vegetarian gluten free hot slaw??? Kentucky is an adjoining state, so maybe bourbon chicken…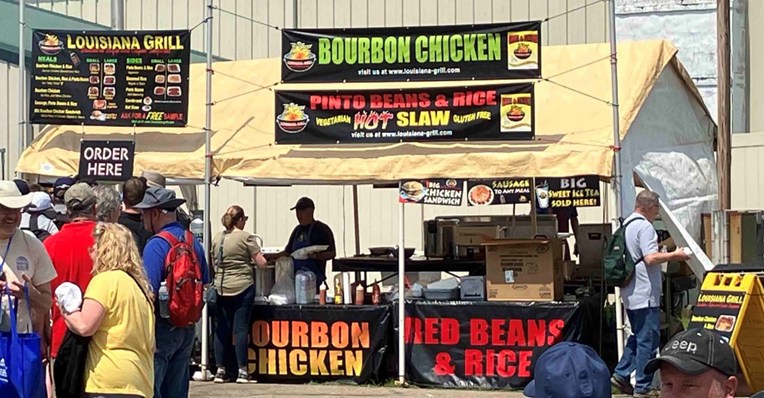 On a closing personal note, I hope everyone had a wonderful Memorial Day but we need to reaffirm what it truly means, a day to honor those who gave their lives in the defense of the Country. As Lincoln said, "…they gave the last full measure of devotion".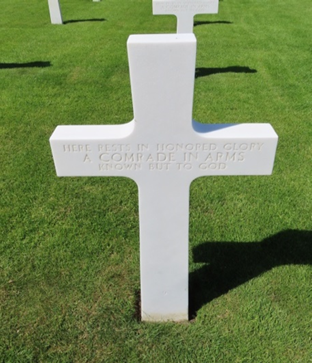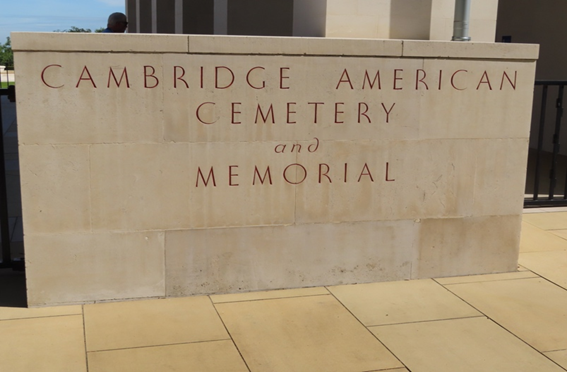 The photos are from a trip I took several years ago to the UK; those buried there were primarily serving in the Army Air Forces during WW II.
Respectfully submitted,
Wag
Richard Waguespack
President, AHRS
New Additons to the Society Library
AHRS Librarian Dave Cisco met with the Jim Kreuzer, the librarian for the Antique Wireless Association at the Donation Hamfest and acquired the books listed below, as additions to our library.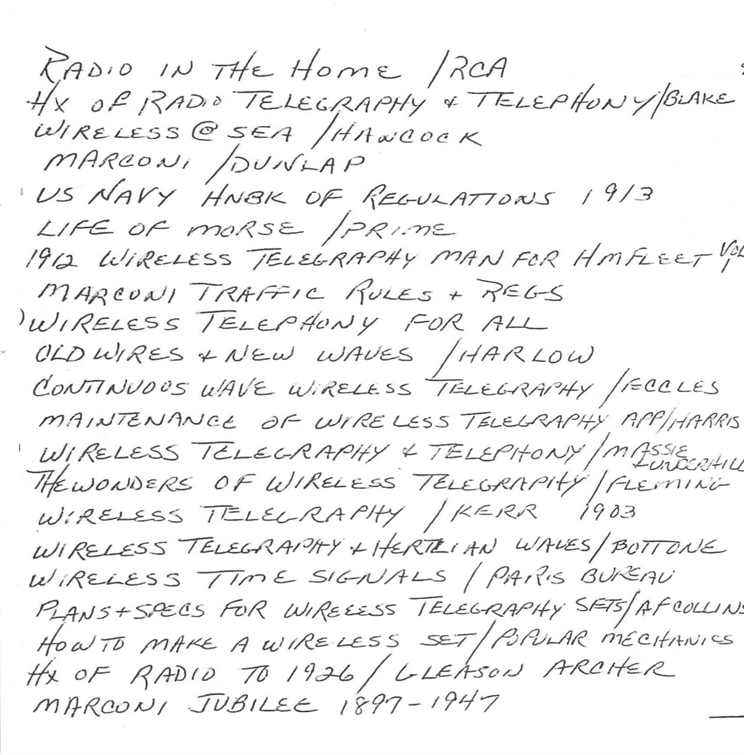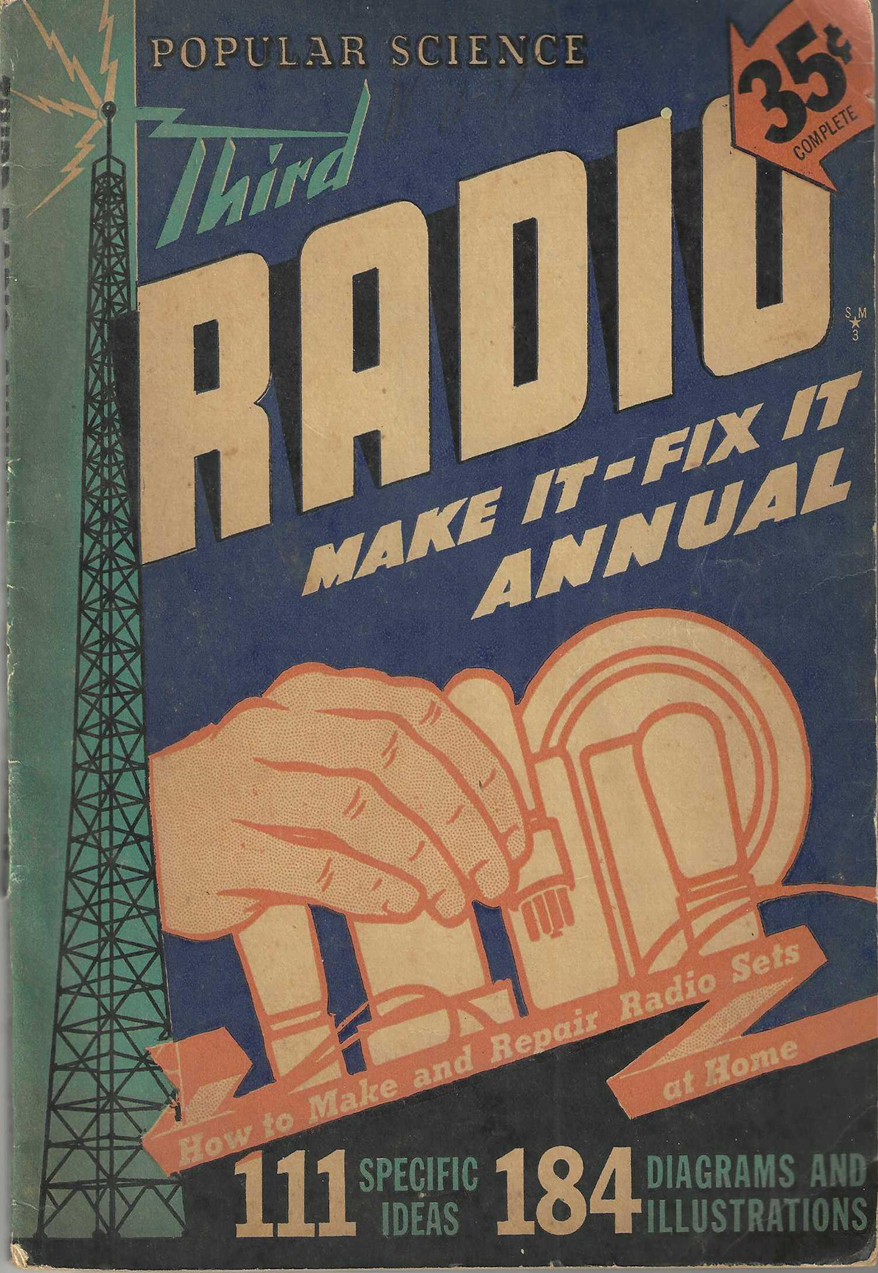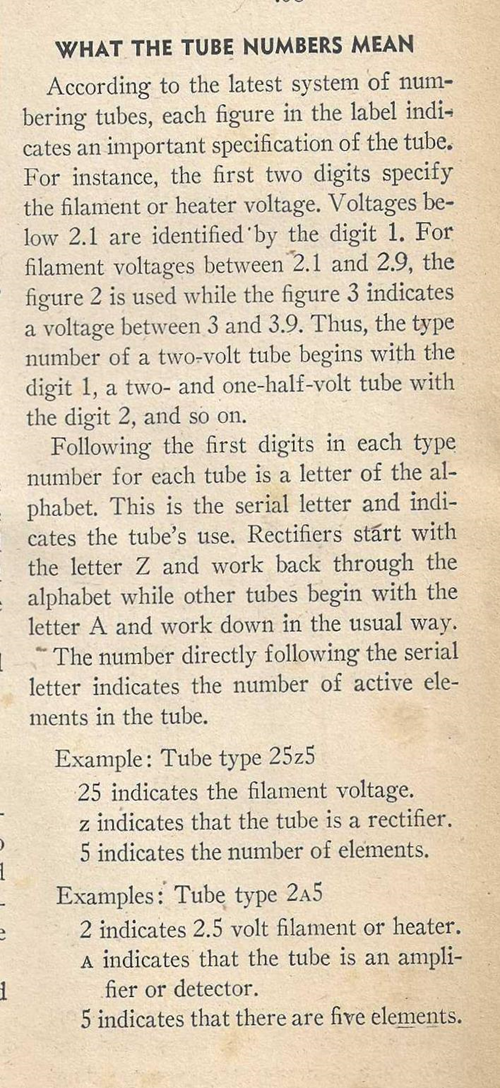 Quote of the Month
Lord Kelvin regarding Marconi's early work: "Wireless is all very well but I'd rather send a message by a boy on a pony." For context, once he became more familiar with it, Lord Kelvin became much more supportive of radio. Kelvin is a father of thermodynamics and for whom the absolute temperature scale is named; his work on the first trans-Atlantic cable made his fortune.

We meet every Saturday (unless a Holiday weekend) at 8:30 A.M. until around 11:30 A.M., at the one-story AHRS Shop at the corner of 8th Avenue North and 18th Street, (1801 8th Avenue North, Birmingham, AL 35203). Please use the rear (Southeast) entrance.

The Shop is open on Tuesdays at 8:30 A.M. until around 11:30 A.M. Note that parking can be a problem on Tuesdays, so you may have to find street parking occasionally.

Regular monthly meetings will resume on the fourth Monday night at 6:30 PM
Please come join us!

The electronics classes are generally on "Zoom" and "in-person" at the AHRS Shop, typically the first Saturday of each month (except when something special is taking place and then we agree on a different Saturday.
Check your emails for the schedule and how to participate.
We start from the beginning Ohms Law, inductors, resistor and Capacitors color codes, as well as what each component does within the radio circuits. We also teach how to use test equipment used in the repairing of radios. We teach troubleshooting radio troubles, as well as how to read a radio diagram. There are coil winding classes, and one-on-one repair help. Come join these classes!

Membership dues are $25.00 a year, payable beginning in January. If you have questions about your dues, you can contact Treasurer Mike Woodruff at 205-823-7204. Dues can be mailed to AHRS at P.O. Box 131418, Birmingham AL 35213 or paid on-line at https://alhrs.org

Be sure and check out our website at https://alhrs.org, which has copies of all newsletters from 2006 to the present (click on News), videos, photo galleries, museum, Old Time Radio columns, Projects, Reading Rooms, Archives, and Contact Information

President – Richard "Wag" Waguespack
(205) 531-9528
drminims@aol.com
Vice President – Steven Westbrook
(205) 305-0679
spwestbro@bellsouth.net
Recording Secretary – Grady Shook
(205) 281-3007
gshook@bellsouth.net
Treasurer – Mike Woodruff
(205) 823-7204
woodruff_michael@hotmail.com
Boyd Bailey, Member and Instructor
(334) 412-6996
boyd.bailey@charter.net
Newsletter – Steven Westbrook
spwestbro@bellsouth.net
Web Address:
https://alhrs.org
E-mail Address:
ahrs2000@gmail.com