The Superflex
A Publication of the Alabama Historical Radio Society January 2023
NOTE FROM PRESIDENT WAG
Members,
Monthly business meetings are typically the 4th Monday and the next is Monday, Feb 27, 2023, at 7:00 PM with officers and board members coming in at 6:30 PM. We will send notification emails out prior to the meeting with a Zoom link, perhaps separately.  Our program will be an update on the messaging app the Society is adopting, SLACK, and the video of the January presentation associated with the Alabama Radio Moments exhibit at the Alabama Department of Archives and History in Montgomery. The latter was presented by the Alabama Broadcaster Association (ABA). If you miss our meeting, it is available on YouTube at https://www.youtube.com/live/An5fhWvqLo4?feature=share
We lost long-time member Ed Boutwell on January 25, 2023. Regrettably, I only got to know Ed personally over the last several years as I moved to semi-retirement and became more active in the Society. The longer I knew him, the more I realized just how full a life he had led and how limited my knowledge of his accomplishments truly was, especially professionally. Others will share their thoughts elsewhere in the newsletter and we hope to honor him in April (Thursday, the 20th) at Legends of Broadcast.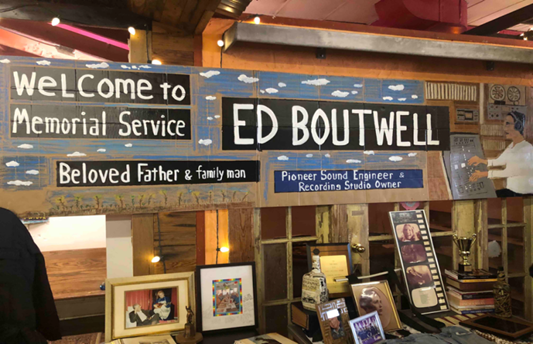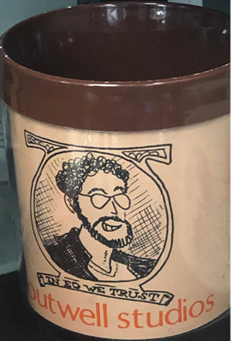 Our next hamfest attendance will be in Birmingham, March 3 - 4th (Sat), 2023 https://birminghamfest.org/. We can use volunteers to help transport items and man our tables there. We will transport the sales items on Friday. We will offer a number of vintage broadcast receivers and focus on ham-related items for sale. AHRS members have given forums in prior years and Mack White has volunteered to present one on solar panels, with emphasis on amateur radio, at 10-11am in Room Fireside 3. An email on the details will be sent later this week.
Donation have continues a brisk pace. We received two large donations of historically significant radio related items from AHRS founding member, Robert Frye and the McDaniel family.
One of our most important strategic goals has been the upgrading of the library to include cataloging and making historically important books and archives available to our members, the public, and other interested parties. This has widened to include the museum and other items we have on exhibit as well as audio and video recordings, such as oral histories, and photos and documents. We are researching the means of reaching these goals and have joined the AASLH (American Society for State and Local History). Our colleagues at the Alabama Department of Archives and History (ADAH) have lent their expertise and put us in contact with other experts in public history. Our work plan and fiscal impact will be presented to our Board at its next quarterly meeting on March 7th, 2023.
The exhibit in Montgomery at ADAH is ongoing until the end of May 2023 and its staff has sponsored several invited presentations including the following that are available on YouTube:
• On Tuesday, February 7th, Bob Friedman spoke on "Black Radio in Alabama."  https://www.youtube.com/live/g4rPVUzztbc?feature=share
• Another interview was recorded, featuring legendary radio personality, Shelley Stewart https://youtu.be/jl5YwUoi3vo
The Alabama Broadcasters Association is planning a reception at the Alabama Department of Archive & History, in conjunction with the Alabama Radio Moments exhibit. Many Alabama legislators are invited to attend. We will report more on this event at a later date.
Our latest electronics class at the Shop was on Saturday, February 4th and focused on troubleshooting, Chapter 12 of Richard McWhorter's The Vacuum Tube Short Wave Radio. Next month's class will continue with that chapter on troubleshooting and is scheduled for Saturday, March 11th -- the week following BirmHamfest.
The most recent auction at the shop was held Saturday January 28th and we anticipate holding another in late March or early April. Details to follow in a few weeks.
Remember, annual dues of $25 are due as of January 1st, 2023. You can pay by cash, check, or by Paypal on the AHRS website. If you use a check, please mail to PO Box 131418, Birmingham, AL 35213, ATTENTION:  AHRS dues 2023.
In closing, let me express my profoundest respect for the Board and other officers with whom I work at AHRS for their level of professionalism and dedication to preserving the history of radio and broadcasting in Alabama.
Respectfully submitted,
Wag
Richard Waguespack
President, AHRS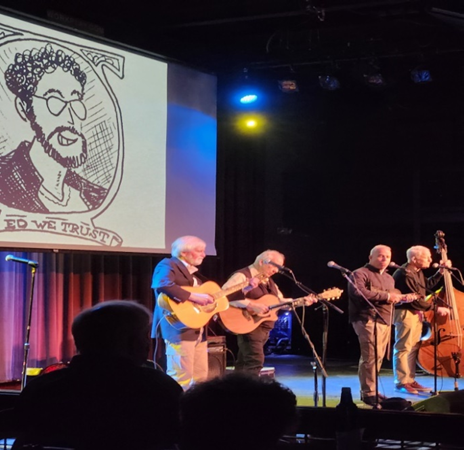 Three on a String preforming at the Ed Fest
Obituary for AHRS Member Ed Boutwell
Clarence Edward "Ed" Boutwell June 21, 1937 - Jan. 25, 2023 On January 25th, Clarence Edward "Ed" Boutwell passed away after a peaceful day with family. He was 85. Known for making friends easily and loving his family fiercely, he spoke with pride of his mother Rowena Wade, an accomplished church soloist, his father Ed, an inventor and poet, his uncle, Birmingham Mayor Albert Boutwell and many aunts, uncles and cousins. Ed loved that sisters Jane Bozman and Rowena Jones got the brains and were excellent career teachers. Jane named him Bubba and it stuck. Their children Robert, Eddie, Beverly and Beth dubbed him "Uncle Bubble". His friends will be amused to know he was Bubba to his entire extended family his whole life. Daughters Nancy Boutwell and Leslie Newman, his grandchildren Beau Newman, Erin Cotton, Torrie Newman and Sydney Johnson, and his great-grandchildren Rowan, Zephyr, Alexis and Dakota were grateful to have lots of fun, sweet time with family and their "GDaddy" in the last months of his life. We're grateful to Compassus Hospice and Fair Haven Methodist Home for giving us this time with him. We will never be able to thank the staff and community of Episcopal Place enough for being his treasured, loving home for over a decade. He found and well loved two church families in his later years - Beloved Community Church Avondale and Lesters Chapel UMC Columbiana. Ed was the driving force of Boutwell Recording Studios for its first 25 years. He recorded so much local music - from the Almond Joys to the Alabama Symphony. With his many partners and a dear family of employees and clients, he made countless commercials and produced nearly eight hundred jingles. In Birmingham, none is more memorable than, "You'll go back, back, back/ To Jack, Jack, Jack's/ For more, more, more". In 1975 he designed the sound for a Southern Airways spot that was featured on Television's Greatest Commercials and is in the Clio Hall of Fame. He also produced a fight song for the Tampa Bay Rowdies soccer team that New York Yankees owner George Steinbrenner called the most effective piece of advertising for a sports team. After his retirement, he had a second career as a videographer and editor. And no, he did not own Boutwell Auditorium. Many organizations would not be the same without Ed's loving participation: Do Dah Day, Super Jazz Birmingham, Alabama Historical Radio Society, Birmingham Amateur Radio Club, Birmingham Astronomical Society, Birmingham Record Collectors and Birmingham Black Radio Museum. The "Center Players" and "Town and Gown" theaters were happy to often have him at the soundboard. In lieu of flowers, please make donations to http://www.belovedcommunitychurch.org or www.episcopalplace.org. A memorial service followed by reception - Saturday February 18th at 3-6 PM with his Beloved Community at EAST VILLAGE ARTS featuring Craig Legg presents Birmingham Rock and Roll History in 300 Paintings. A celebration of life - EdFest with Three on a String - Sunday February 19th, at 3-5 p.m. at WORKPLAY.
To Plant Memorial Trees in memory, please visit our Sympathy Store.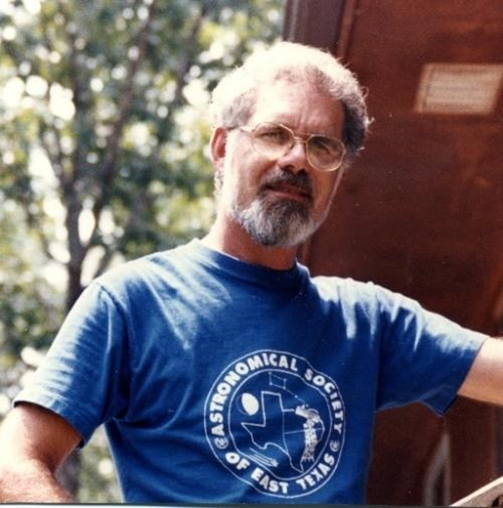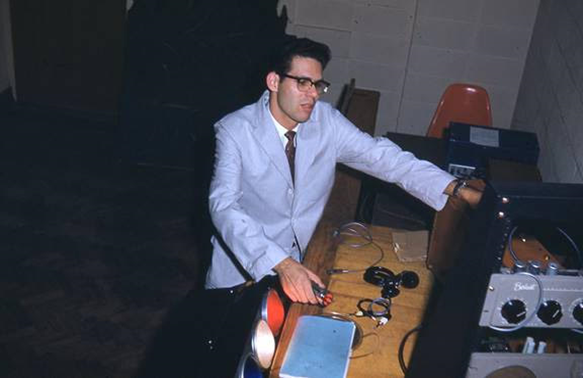 From a while ago!  Ed Boutwell at Center Players' second musical production – South Pacific, 1960. Photo Courtesy of AHRS member Julian Brook

Article from Bhamwiki

Ed Boutwell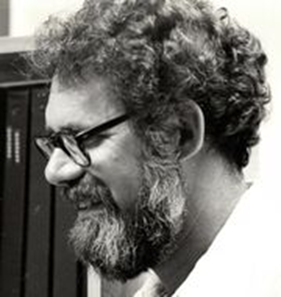 Ed Boutwell
Clarence Edward Boutwell (born June 21, 1937; died January 25, 2023) was a recording engineer and founder of Birmingham's first commercial recording studio, Boutwell Studios, in 1961.
Boutwell, a nephew of former Birmingham Mayor Albert Boutwell, grew up in Birmingham, except for a year in high school in Huntsville, during which time he participated in an astronomy club led by Wernher von Braun. Later he was offered a job in the engineering staff at WAPI-AM, and found himself setting up recording sessions for advertisement and ad jingles. He also worked informally on weekends in Nashville at RCA studios and at Bradley's Recording Studio. He has been informally credited with adding the "hup-Two-three-four" coda to Johnny Horton's "The Battle of New Orleans" in 1959.
Boutwell left WAPI to start his own home studio business with his wife Fran in 1961. Soon he moved out of the house in Homewood to a small garage in English Village. He began writing and recording radio commercials, using the rock & roll bands that came by as session musicians in exchange for studio time. Among the groups he recorded were the Allman Joys and the Atlanta Rhythm Section. He recorded Byron Berline on fiddle for the soundtrack of Stay Hungry.
Boutwell Studios relocated to 720 23rd Street South, expanding to four studios. Greg Bass, Courtney Haden and Mark Harrelson came on board, and Ed's daughter, Nancy Boutwell, took charge of management. Boutwell wrote more than 850 jingles over the course of his career. He won three Clio awards for his jingle for Southern Airlines in 1975. He produced the fight song for the Tampa Bay Rowdies soccer club. As an engineer, he is credited with contributing to development of the "rolling punch" process for electronic editing.
Boutwell retired from working at his studio full time in 1986. He was inducted into the Alabama Music Hall of Fame in 1991 and into the Birmingham Record Collectors Hall of Fame in 2007. He was also a member of the Alabama Historical Radio Society.
References
• Haden, Courtney (August 16, 2007) "Ed's head: Ode to a record-breaking enthusiast." Birmingham Weekly.
• "Clarence Edward Boutwell" obituary (February 15, 2023) The Birmingham News
External links
• Boutwell bio at the Alabama Music Hall of Fame
What 3 Words

What3words is a proprietary geocode system designed to identify any location on the surface of the earth with a resolution of about 3 meters (9.8 ft). It is owned by What3words Limited, based in London, England. The system encodes geographic coordinates into three permanently fixed dictionary words. For example, the front door of 10 Downing Street in London is identified by ///slurs.this.shark.[2]
What3words differs from most location encoding systems in that it uses words rather than strings of numbers or letters, and the pattern of this mapping is not obvious; the algorithm mapping locations to words is protected by copyright.[3]
The company has a website, apps for iOS and Android, and an API for bidirectional conversion between what3words addresses and latitude/longitude coordinates.
A Radio Daze Update
The last two years have been a bit challenging for many businesses and Radio Daze was no exception. Some staff health issues and the impact of COVID-19 on our operations including both operating, repair and inventory supply chains has been substantial. While this situation has improved significantly, there are still some issues which we are working through. We most sincerely appreciate all of you in our customer base for your support and patience during this period. More updates follow below.
Reproduction Graphics
We are pretty much back on track with our reproduction graphics operations. On occasion, the raw material supply chain remains a bit difficult and equipment repairs, if needed, can take a substantial amount of time. Given the fact that we supply over 2000 graphics items, shipment of out-of-stock items will by the nature of our portfolio continue to have some lead-time. We continue to try our best to balance the supply of quality, very unique reproduction items at a reasonable cost with shipment as soon as possible. As time permits with our design team, we have also resumed limited new custom design work. Contact us if you have such a need and we will see if we can possibly help.
Take Me to Reproduction Graphics Now!
Grill Cloth Is BACK!!
One major impact of the COVID-19 pandemic on Radio Daze was the abrupt and forever shutdown of our long-term grill cloth supplier. In addition, many small-to-medium size textile firms in the U.S. were also hit very hard and many closed as well. Over and above COVID, like many things related to the vintage electronics restoration world, grill cloth weaving in a high-quality, affordable cost process is unfortunately becoming somewhat of a dying art. Now, after a long search, we are excited to note that Radio Daze has found a new textile partner to work with us to re-establish our line of vintage grill cloth patterns! Four popular patterns are now available, and we are working to add many more over this year. Keep checking our website as this offering evolves.
Take Me to the Grill Cloth Now!
Hammond Manufacturing Items
Radio Daze has been a long-time distributor of Hammond Manufacturing transformers, chokes and chassis. You will find our prices of Hammond items are very competitive. If you have a need for a Hammond item not included on our website, let us know – we will be glad to quote.
Take Me to Hammond Transformers & Chokes Now!
Take Me to Hammond Chassis Now!
More Discoveries To Come
As time permits, our staff will continue to work through multiple storage facilities to identify items we would like to offer to our great customer base.  This is quite a task given being a supplier (and often a collector!) in the vintage electronics marketplace for well over 25 years.  More discoveries will come, and we will add these items to our website for sale as they are uncovered. Here is a quick website guide to where to find some great bargains and some unique pieces:
New Old Stock (NOS) Bargain Basement
A wide variety of new old stock (NOS) items for your restoration efforts or new projects using vintage components manufactured years ago. Please note that in addition to the stated item pricing, many of these items will also have a note "buy in bulk and save" under the Add to Cart button. Click on the "buy in bulk and save" note for further quantity purchase discounts. Again, your orders will be handled on a first ordered, first served basis.
Take Me to the NOS Bargain Basement!
Radio Daze "Warehouse" Additions Continue
Thanks to everyone for the ongoing great response to our "online warehouse" where we have been posting antique, vintage, and classic pieces collected over the past many years. A few more items remain, and we will be adding more starting around March 1st - keep checking this area of our website!
Take Me to the Radio Daze Warehouse!
...As we look forward in 2023, our 32nd year in business, we wish all of you and yours the very best!
Quote of the Month
"Life really does begin at forty. Up until then you are just doing research."
Carl Gustav Jung, Swiss Psychiatrist
"Interesting if true, if not… interesting anyway" - Mark Twain
(This quote reminds me of some of Ed Boutwell's stories. May he rest in peace. Steven)
Meetings:
We meet every Saturday (unless a Holiday weekend) at 8:30 A.M. until around 11:30 A.M., at the one-story AHRS Shop at the corner of 8th Avenue North and 18th Street, (1801 8th Avenue North, Birmingham, AL 35203). Please use the rear (Southeast) entrance.
The Shop is open on Tuesdays at 8:30 A.M. until around 11:30 A.M. Note that parking can be a problem on Tuesdays, so you may have to find street parking occasionally.
Regular monthly meetings will resume on the fourth Monday night at 6:30 PM
Please come join us!
Electronics Classes
electronics classes are generally on "Zoom" and "in-person" at the AHRS Shop, typically the first Saturday of each month (except when something special is taking place and then we agree on a different Saturday.
Check your emails for the schedule and how to participate.
We start from the beginning Ohms Law, inductors, resistor and Capacitors color codes, as well as what each component does within the radio circuits. We also teach how to use test equipment used in the repairing of radios. We teach troubleshooting radio troubles, as well as how to read a radio diagram. There are coil winding classes, and one-on-one repair help. Come join these classes!
Membership
Membership dues are $25.00 a year, payable beginning in January. If you have questions about your dues, you can contact Treasurer Mike Woodruff at 205-823-7204. Dues can be mailed to AHRS at P.O. Box 131418, Birmingham AL 35213 or paid on-line at https://alhrs.org
Be sure and check out our website at https://alhrs.org, which has copies of all newsletters from 2006 to the present (click on News), videos, photo galleries, museum, Old Time Radio columns, Projects, Reading Rooms, Archives, and Contact Information
Officers:
President – Richard "Wag" Waguespack
(205) 531-9528
drminims@aol.com
Vice President – Steven Westbrook
(205) 305-0679
spwestbro@bellsouth.net
Recording Secretary – Grady Shook
(205) 281-3007
gshook@bellsouth.net
Treasurer – Mike Woodruff
(205) 823-7204
woodruff_michael@hotmail.com
Boyd Bailey, Member and Instructor
(334) 412-6996
boyd.bailey@charter.net
Newsletter – Steven Westbrook
spwestbro@bellsouth.net
Web Address:
https://alhrs.org
E-mail Address:
ahrs2000@gmail.com